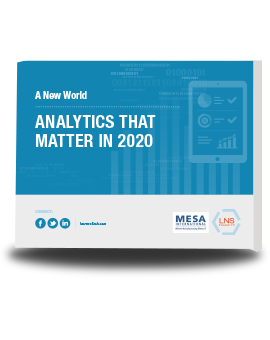 Defining and Driving Opportunities Based on Proven Analytics
Analytics are the heart of any Industrial Transformation (IX) program. But without clean and calculated contextual data, success is difficult to find. While there has been a recent dramatic increase in analytics capabilities, many organizations are lacking in the ability to utilize prescriptive analytics—a key part of driving trust and creating more business opportunities.
Creating a successful analytics program doesn't have to be difficult. In this insightful whitepaper, we'll explore how you can put analytics front and center in your Industrial Transformation.
Download it to discover:
Key actions to become a leader in analytics and transformation
The impact COVID-19 has had on the manufacturing industry
What Industrial Transformation is and how to achieve it
How to define and deploy analytics
Using analytics maturity to drive trust in the output
How to move from predictive to prescriptive analytics