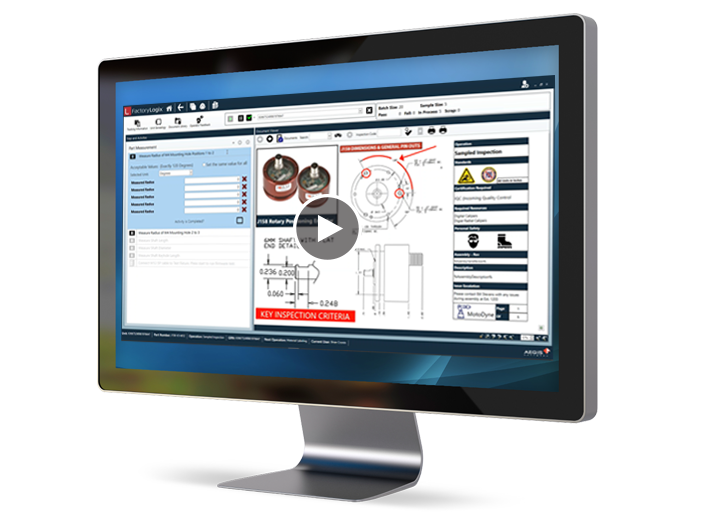 Factory Forward: Adaptive, Modular MES, Built for an Industry 4.0 World
Research shows a distinct edge for businesses that adopt Manufacturing Execution Systems. Among the quantifiable benefits of MES are revenue uplift and cost reductions, including labor cost savings, lower raw material costs, and reduced equipment costs. As Industry 4.0 and Smart manufacturing continue to dominate the industry conversation, most manufacturers still seek a way to effectively bring these concepts to fruition in their own manufacturing environments. Through an alternate approach that is practical, non-disruptive and highly actionable, Aegis is bringing Industry 4.0 into reach.

Schedule your personalized one-on-one demonstration with our industry experts and learn:
Why Industry 4.0 and Smart manufacturing are much closer and more achievable than you think.
How FactoryLogix® provides a breakthrough approach designed specifically for the Industry 4.0 live decision-making environment.
What Aegis is doing to advance the standardization of IoT data.