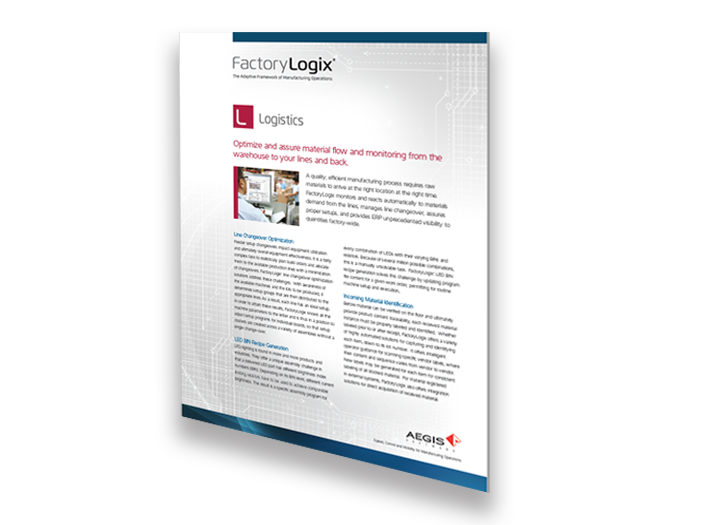 Logistics
An efficient manufacturing process requires raw materials to arrive at the right location and at the right time. This enables you to minimize the amount of inventory on hand. The proper MES system can monitor and react automatically to materials' demand from the lines, manage line changeover, and assure proper setups. It will also work in concert with your ERP system to provide more granular materials control, tactical production and materials planning, and incoming quality control.

The benefits? Increased efficiency across the entirety of your operations — from the material loading dock out to the production lines; better inventory turns, less down time, and precise ERP visibility to material quantities.

Download the Logistics Data Sheet to find out how FactoryLogix provides unprecedented control of materials factory-wide and integrates seamlessly with your operation's existing ERP and PLM systems.