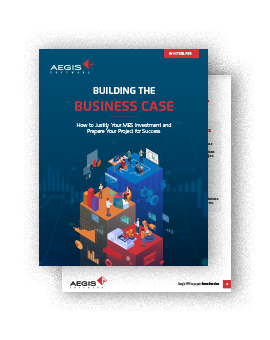 Justify Your MES Investment & Set Your Project Up for Success
Are you struggling to identify the specific, tangible benefits that will help justify the investment in a Manufacturing Execution System (MES)? A Manufacturing Execution System (MES) is a powerful enabler of IIoT connectivity and Industry 4.0 initiatives, and a key investment in order for today's manufacturers to achieve the throughput, cost efficiency, quality, and personalization they require. The value for an MES investment is compelling—but articulating that value in a clear and compelling business case can be quite complex.
If you are in the process of choosing an MES solution or in the midst of an MES implementation, this whitepaper has insights for you. This whitepaper will explore clear steps and insights to help you build a business case that will win buy-in and prepare your project for success.
Download it to discover:
Why the business case matters, and how it impacts project success.
Critical considerations for your strategic, tactical, and operational business analyses.
How to uncover key operational and financial metrics for your MES implementation.
A thorough approach to organizational change management to ensure your investment.
Aegis' proven methodology for internal site audits and MES implementations.
And more…