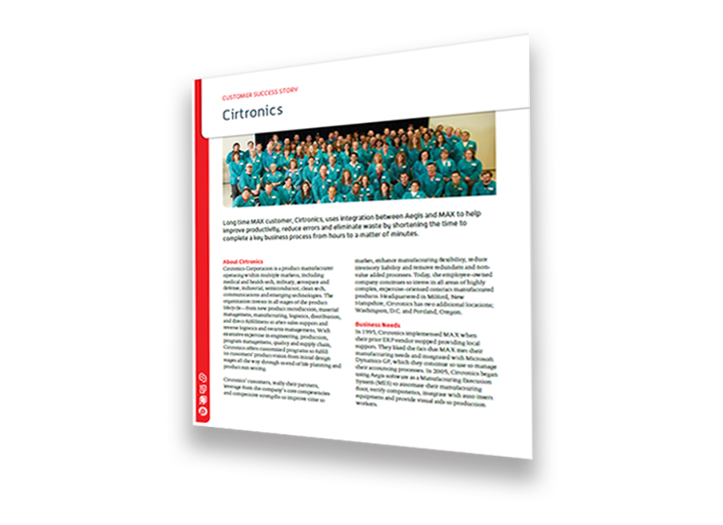 Cirtronics improves productivity, reduces errors and eliminates waste by shortening the time to complete a key business process from hours to a matter of minutes.
Cirtronics Corporation is a product manufacturer operating within multiple markets, including medical and health tech, military, aerospace and defense, industrial, semiconductor, clean tech, communications and emerging technologies.
Cirtronics selected Aegis' Manufacturing Execution System Software (MES) to automate their manufacturing floor, verify components, integrate with auto insert equipment and provide visual aids to production workers. Additionally, Cirtronics needed to streamline the process of validating part numbers between Aegis' MES and their ERP system. With the seamless integration between Aegis' MES and their ERP system, the entire bill of materials and part number creation process from beginning to end now takes about ten to fifteen minutes, down from several hours before the change.
Key Benefits:
Increased Productivity
Reduced Errors & Improved Quality
Streamlined Processes
Reduced Manufacturing Time by 50%
Eliminated Paper