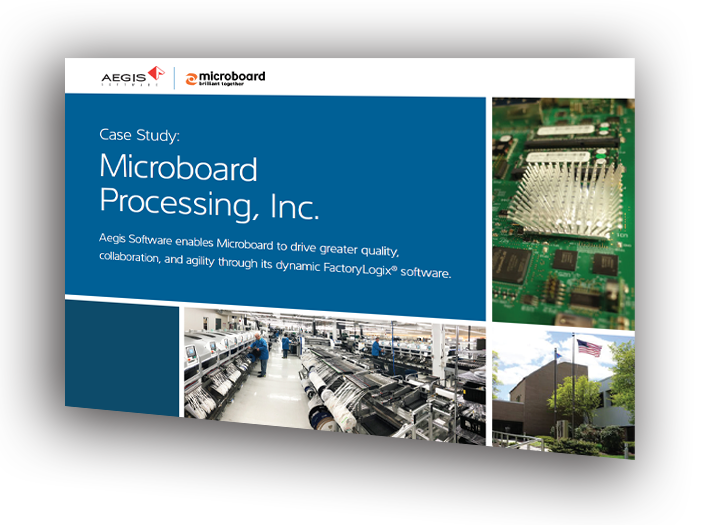 Microboard's Migration to
FactoryLogix® Drives Continuous Improvement
With a modern and intuitive user interface designed to run on today's tablets and touchscreen displays, FactoryLogix® accommodates users of all skill levels, guiding them through operations in one simple interface.
FactoryLogix®, as a ground-up new platform, was engineered specifically to provide all the capability of Version 7, but to deliver far more. It offers managed multi-user collaboration, facilitating multiple users to work on a project simultaneously, each with awareness of who is working on each portion. These upgraded offerings, along with Aegis Software's unlimited model for Customer Support, gave decision makers at Microboard the confidence that staff could quickly and easily assimilate to using FactoryLogix®.
Migrating to FactoryLogix® enabled Microboard to realize the following benefits:
Faster and more automated access to customer data – for actionable intelligence to support better decision making.
An enhanced process for managing quality control, resulting in high first-pass yields.
Access to the most up-to-date industry trends and technological innovations afforded by Aegis Software's global network of FactoryLogix® users.