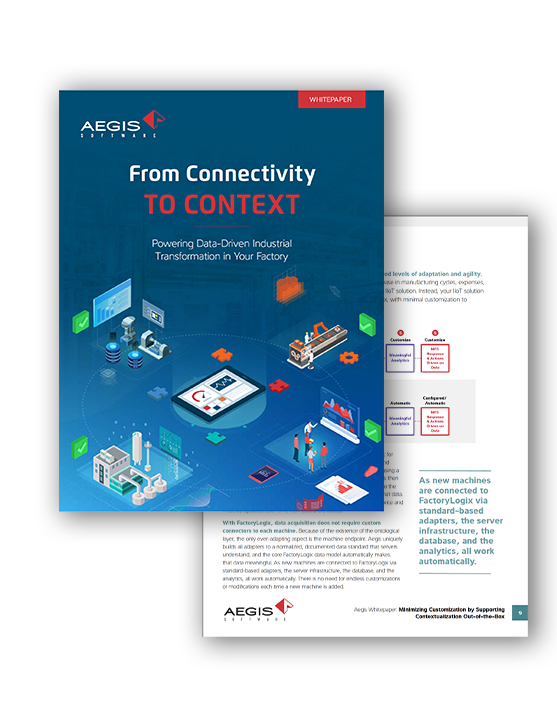 Data Contextualization Enables Truly Transformative IIoT Initiatives
For many manufacturers, factory data is marked by a lack of connectivity, standardization, and context. Research indicates that a lack of contextualization stands between manufacturers' IIoT initiatives and the transformative value they desire.
In this whitepaper, we will explore how manufacturers can contextualize their factory's data to break through stagnant data lakes and drive meaningful action.
Download our insightful whitepaper to discover:
What an Industry 4.0-enabled factory looks like in practice.
Why contextualization is the missing link and the reason many Industry 4.0 projects fail to deliver value.
The path to contextualization to support transformative decision-making.
How Aegis' unique FactoryLogix® IIoT-based platform delivers contextualized data, MES, and business intelligence in one platform.