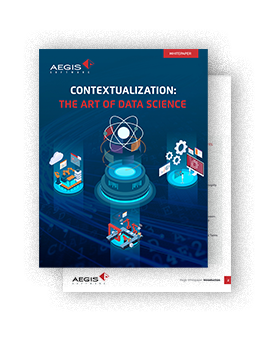 Contextualization is at the root of intelligence. Within FactoryLogix, there are many simultaneous and intertwining contextualization processes going on in real-time—as manufacturing executes, more jobs are allocated to the work-load, and new patterns are discovered and analyzed in historical data.
Without contextualization, calculations need to be repeated over and over again, in just slightly different ways. But with contextualization, micro-facts are determined in real-time, while information is "fresh" and meaningful. As Industry 4.0 continues to evolve away from isolated app-based "point solutions" that struggle to perform in complex situations, it moves towards the holistic approach of intelligent software-driven manufacturing. The unique FactoryLogix single IIoT-based platform is the perfect environment in which AIs can provide value for manufacturing today, and increasingly into the future.
In this whitepaper, we take a look behind the scenes to discover examples of how FactoryLogix processes data, contextualizing different elements together, using rules and algorithms specifically developed for the most beneficial Smart Factory execution, out of the box, with the lowest code development overhead in its class. Download it to learn:
Why data integrity and interoperability is needed.
What the contextualization process looks like.
The relationship between contextualization and provenance.
The four basic types of digital twin applications.
Artificial intelligence algorithms like 'fuzzy logic' and 'genetic algorithms'.
And more.