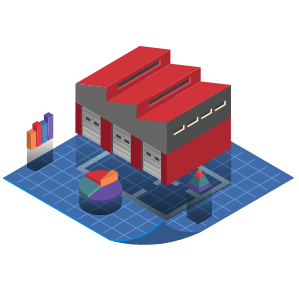 A Manufacturing Execution System (MES) has the power to unleash substantial revenue growth and cost reduction in your manufacturing environment, but quantifying that value is sometimes easier said than done. Are you struggling to identify the specific, tangible benefits that will help justify the investment in a Manufacturing Execution System (MES)? Make sure you view this on-demand webinar recording.

During the webinar, industry experts discuss key considerations when building a compelling business case for an MES investment and provide you an actionable and highly relevant ROI blueprint for your own business.
During the webinar, we cover:

Key operational and financial metrics that should be included in your business case to ease your project through the approval process.

What to consider when communicating the impact that an MES solution can have on your financial performance, a key feature of getting your project approved.

Ensuring stakeholder buy-in and benefit awareness needed to drive investment and implementation success.

How to identify the cause-effect insight and the impact that particular process changes or new technologies can have on your overall operations.

The distinct advantages of Aegis' comprehensive, modular, agile, and IIoT-based approach to manufacturing operations.