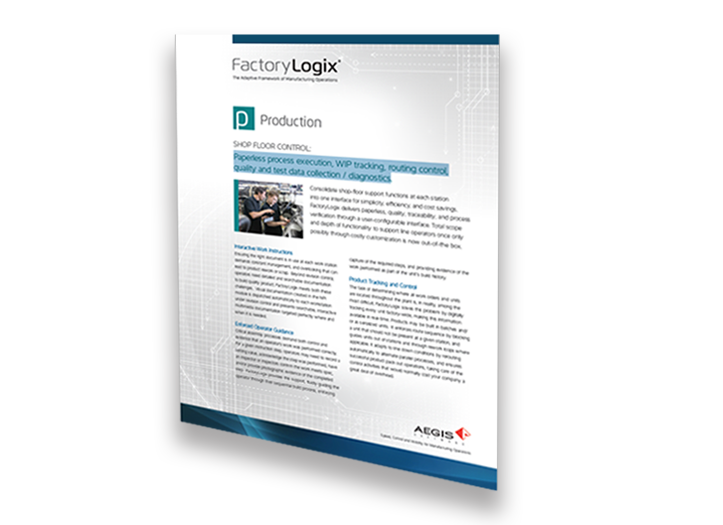 Shop Floor Control
When manufacturers lack real-time, factory-wide visibility into WIP – the quantity and location of all units in production – this can create costly delays. With the selection and implementation of the proper MES system, supervisors can monitor and control shop floor activities better, making informed decisions on the spot.
FactoryLogix MES provides digital tracking of every unit factory-wide, with route enforcement and process interlocking to support line operators without the need for costly customization.
The result? Manufacturers of any capacity benefit from improved productivity and increased efficiency.
Download the FactoryLogix Production Data Sheet to find out how leading manufacturers worldwide are using the FactoryLogix MES solution for:
Interactive Work Instructions

Operator Guidance

Product Tracking & Control

Work Station Setup Validation

Test Data Collection & Diagnostics

Quality Data Collection & Repair