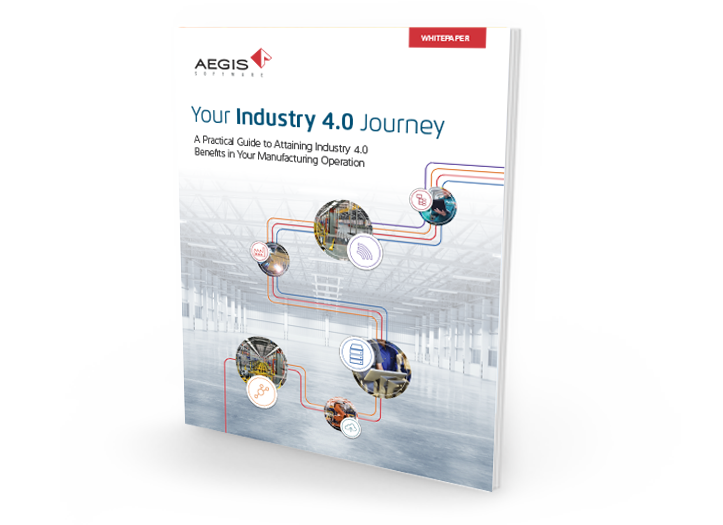 When It Comes to Industry 4.0, the Journey is the Destination
Complex product mix, high quality standards, stringent regulatory guidelines, and well-coordinated supply chains are just a few of the challenges that manufacturers face. Industry 4.0 enables you to transform manufacturing into an environment that is adaptive and customer-centric, capable of generating new business models and revenue sources. But Industry 4.0 must be embraced as a long-term, strategic mindset of digital transformation that dynamically alters your operations.
In this whitepaper, Aegis provides an insightful perspective on the Industry 4.0 journey. Download the whitepaper and discover:
What do the key features of Industry 4.0 look like in a factory environment?
A practical framework for embracing Industry 4.0 from the top down.
How to overcome top obstacles to long-term digital transformation plans.
How to determine the first step in your Industry 4.0 journey.