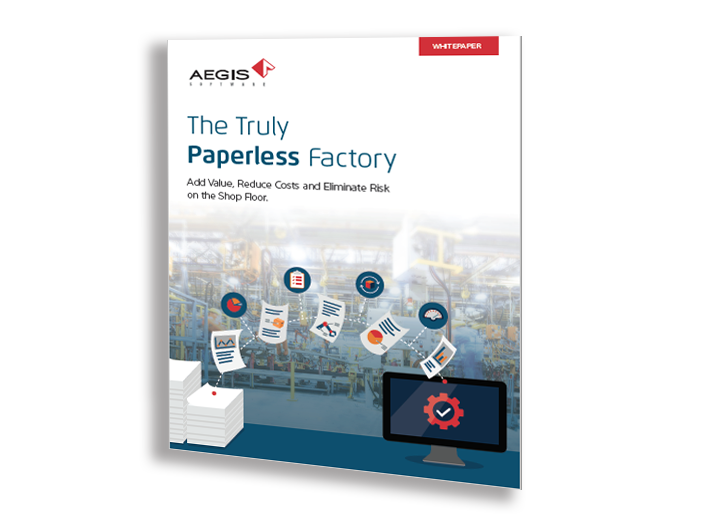 Add Value, Reduce Costs and Eliminate Risk in Manufacturing
Going paperless in a manufacturing facility has never been easier. The perception of what constitutes the paperless shop floor may vary from individual to individual and from company to company, but if you are looking to get all the benefits from going 'paperless' it needs to be much more than just another way of displaying documents that were formerly printed and held on the shop floor.
Managing the entire digital thread from design data, through revision control and work instructions and bill of materials to final dispatch, along with control of revisions and engineering changes, is the real path to paperless enlightenment. A path that leads to improvements in manufacturing excellence, reduced engineering and management overhead and a more reliably repeatable method of manufacturing.
Download the whitepaper to see what being "truly" paperless means, and see how you can achieve benefits such as:
Cutting costs by streamlining regulatory audits, decreasing personnel overhead, and reducing printing supplies used on the shop floor.
Eliminating the risk of building to down-rev documents resulting in costly rework and scrapped assemblies during production.
Optimizing the performance of line operators, enabling them to spend as much time as possible making, testing, and shipping product.