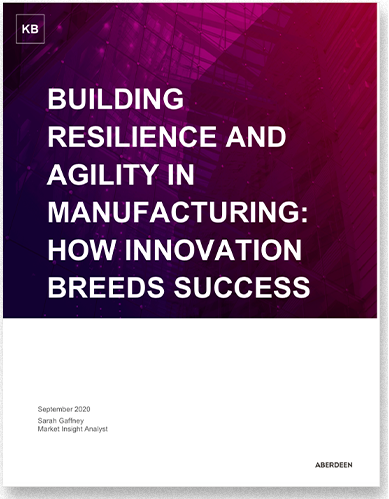 Innovative Technologies Bridge the Gap Between the Factory and the Remote Workspace
While the manufacturing industry was hit hard by COVID-19, businesses that focused on innovative technologies and strategies were able to remain resilient. In order to ensure resilience and agility amid a new business environment, manufacturers should consider implementing new tools and strategies that future-proof their operations.
In this insightful whitepaper, Aberdeen discusses how manufacturers are working through the COVID-19 recovery process, and the instrumental role innovative solutions play in enabling greater business success. Download to discover:
The importance of business resilience in manufacturing.
The three phases to building better business resilience.
The innovative technologies successful manufacturers are utilizing to bridge the gap between the factory and home office.
Key strategies to improve resilience and agility in order to best adapt to the new business environment.