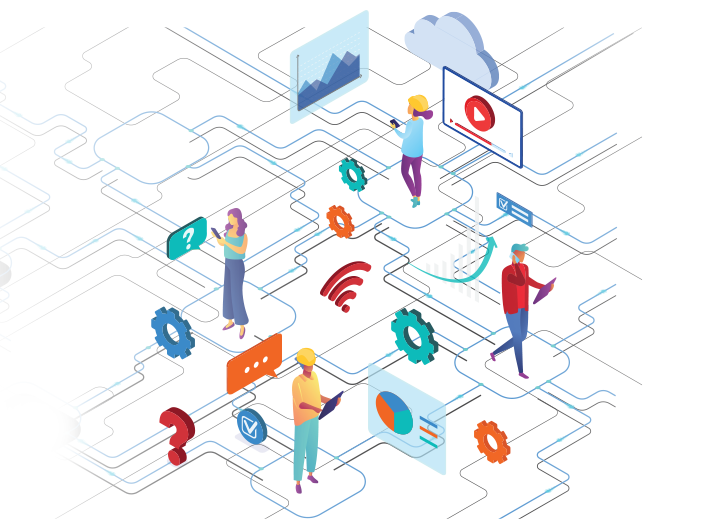 Knowledge & Innovation are the World's Best Assets—Now More than Ever
We are all dealing with a challenging time. Some factories are idling, some are overloaded, others are racing to change the type of products they are building. In this environment, Aegis wants to help by increasing its free technical & educational webinar series for those contemplating ways to either adapt rapidly now or to do things better after we all successfully emerge from the current situation. We hope to help by arming you with information that may be of value today, or in the future.
View now this one-hour webinar in our Smart-Factory Series that focuses on following two key topics in one session:
- Why the unique IPC CFX IIoT standard is critical to your business
Since computers first became part of manufacturing in the 1980s, data collection from automated processes has been a challenge. Over and over, high prices have been paid to access data from which only a portion of the full potential value could be gained. Though in many cases, this was enough to take the industry forward, one small step at a time, a major revolution was needed if Industry 4.0 were to be realistically achieved.
In answer to this industry-wide requirement, alongside many key companies in the industry, Aegis has helped to create and develop the IPC Connected Factory Exchange (CFX) IIoT industry standard, a unique "plug and play" technology, that replaces the need for bespoke and legacy interfaces, as well as standards that require continuous middleware development to make them happen.
This talk details insights into CFX, how it is uniquely positioned to enable true Industry 4.0, bringing detailed actionable and interoperable data into the context-based, IIoT-driven FactoryLogix platform, and how this impacts your business.
- The importance of FactoryLogix contextualization-driven MES
Standardized and detailed CFX data represents the operational view specific only to each individual machine or operational process, which when simply viewed together, look like jigsaw pieces all mixed up in a box.
Contextualizing data from many sources simultaneously in real-time, allows the complete "moving picture" of the manufacturing operation to be created in digital form, against which a rules-based engine creates value, including notifications, decision-making and visibility of true root causes. Historical information, including full traceability, is subsequently saved into the enterprise reporting data warehouse, enabling the maximum value opportunity, quickly and simply.
In this session, we look into examples of how contextualization is built and used within FactoryLogix, illustrating the business differentiation that best practice processing of actionable and interoperable data provides.
Stay tuned for the next episodes of our series, we'll keep you posted.
June: Industry 4.0: How to Make to Order with Mass Production Efficiency
The Digital Operator Cockpit: Human 4.0
July: Lean Supply-Chain 4.0: Achieve the greatest of all savings in manufacturing
Best practices using data to control and manage your manufacturing business