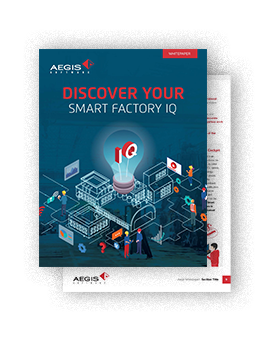 Embracing and Capitalizing on Smart Manufacturing
Smart factories have various areas of strengths and weaknesses. While their strengths bring opportunities for positive differentiation, weaknesses offer challenges that must be addressed in order to deliver consistently and meet goals. Like people, Smart factories can have their "IQ" measured. The knowledge of a factory's IQ can reveal strengths, build the roadmap for improvement and development, increase the visibility of unique values, and provide a way to eliminate risk derived from bottlenecks and inefficiencies. It's time to put Smart, data-driven manufacturing operations to the test, ensuring preparedness as the industry moves towards Industry 4.0.
In this insightful whitepaper, we show how data can highlight the areas of the factory that are contributing to Smart advantages—and which areas are holding business back. We'll detail how to take a balanced approach towards Smart manufacturing, and how to choose the right tools in order to make it happen. Download it to discover:
Why hardware and software need to progress to establish the next level of sophistication.
The ways an IIoT-driven Smart factory platform works.
How to determine the Artificial Intelligence Quotient (AIQ) level of a factory, with nine key areas to assess.
How Aegis' FactoryLogix MES solution was designed to lead world-class Smart manufacturing initiatives.
And more.