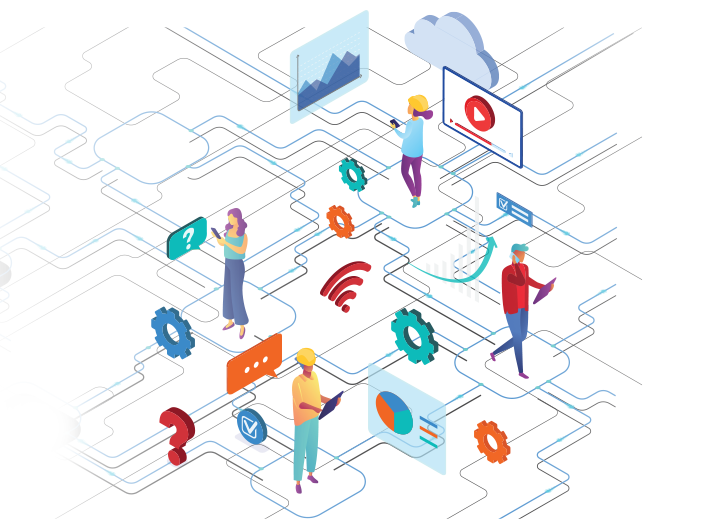 Knowledge & Innovation are the World's Best Assets—Now More than Ever
We are all dealing with a challenging time. Some factories are idling, some are overloaded, others are racing to change the type of products they are building. In this environment, Aegis wants to help by increasing its free technical & educational webinar series for those contemplating ways to either adapt rapidly now or to do things better after we all successfully emerge from the current situation. We hope to help by arming you with information that may be of value today, or in the future.
View now this 1-hour webinar from our Smart-Factory Series that focuses on following two key topics in one session:
- Lean Supply-Chain 4.0: Achieve the greatest of all savings in manufacturing
Bloated inventory of materials, sub-assemblies and finished goods are a symptom of both ineffective planning and lack of material management. Though this is one of the most impactful, yet avoidable costs to any manufacturing business, it appears to be tolerated almost everywhere. Being based on an IIoT connected platform, FactoryLogix is uniquely positioned to drive automated, reliable, "Just in Time" material management, including the awareness and control of all materials from receipt through consumption and spoilage.
In this talk, we look in detail at the difference between the decades-old traditional planning-dependent "push" systems that the majority of manufacturing operations still use, as compared to the modern Lean "pull" technology that FactoryLogix provides, as part of Industry 4.0 innovation.
- Best practices using data to control and manage your manufacturing business
A key buzz-word today is "AI", which in reality simply refers to software algorithms designed to find value from data, in the same way as a human would, given enough time and patience. The FactoryLogix rules-based engine is a collection of software algorithms that work quickly and quietly to relieve factory managers and engineers from spending their time making trivial decisions, yet supporting them with the full scope of contextualized detail they need for key decision-making when needed.
In this session, we look into the synergies between Machine Learning (ML) and closed-loops, as well as the FactoryLogix rules-based engine, with examples of how the logic works to create values and benefits, illustrating how contextualized data creates actionable intelligence, not just for reporting or historical analysis.