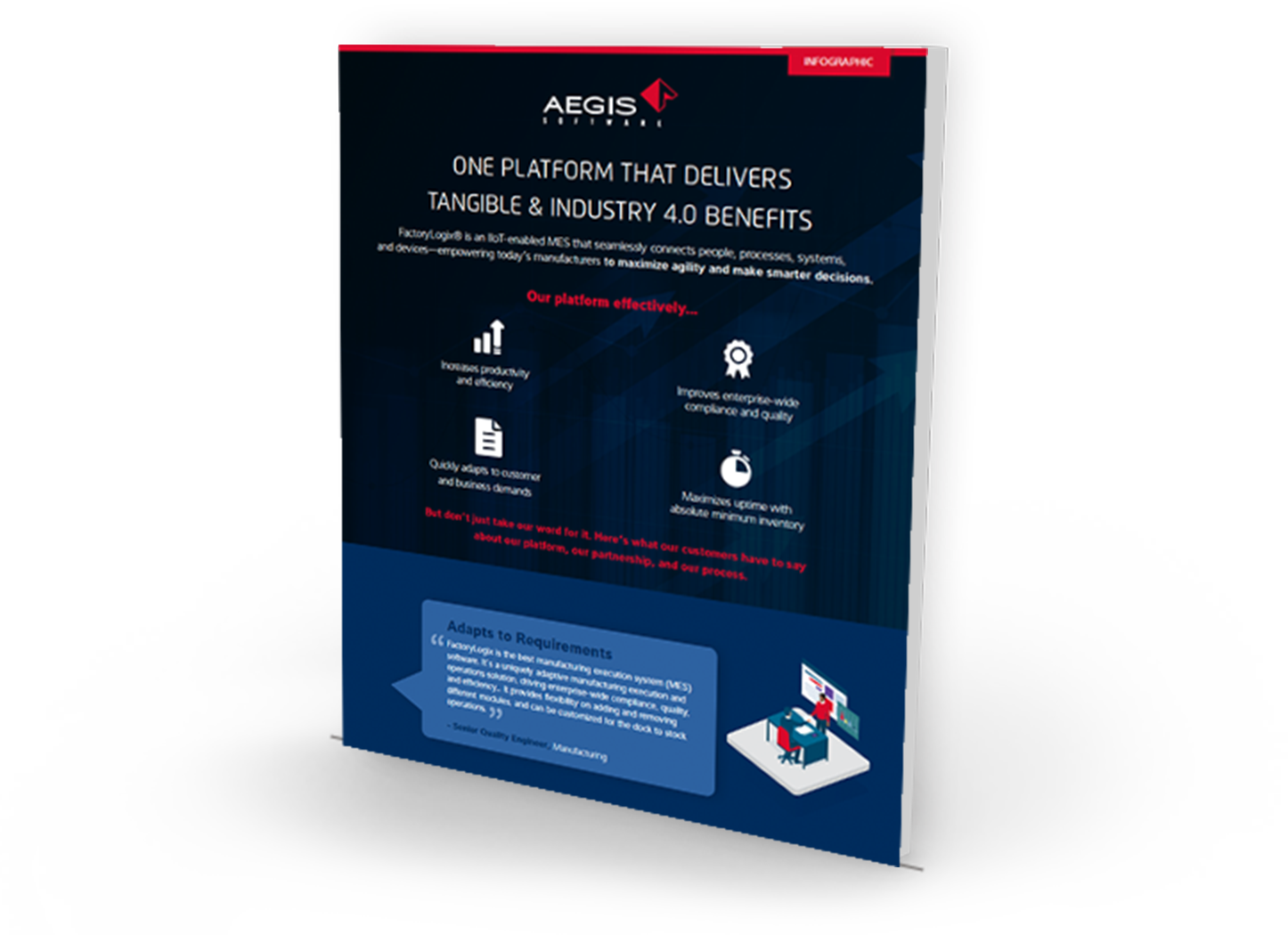 Download Infographic to See What Our Customers Have to Say
FactoryLogix® is an IIoT-enabled Manufacturing Operations platform that seamlessly connects people, processes, systems, and devices, allowing manufacturers to maximize agility and make smarter, data-driven decisions. Our platform helps manufacturers increase productivity and efficiency, improve enterprise-wide compliance and quality, maximize uptime with absolute minimum inventory, and address customer and business demands quickly.
But don't just take our word for it. Download this infographic to see what our customers are saying about how FactoryLogix improves speed, control, and visibility throughout their entire enterprise. Here are some highlights from our customers' reviews:
"FactoryLogix is a uniquely adaptive manufacturing execution and operations solution, driving enterprise-wide compliance, quality, and efficiency. It provides flexibility on adding and removing different modules, and can be customized for dock to stock operations."
—Senior Quality Engineer
"Aegis has created an overall experience that combines the software together with confidence and know-how, challenging us, guiding us, and working together to achieve the best possible result."
—General Manager
"Aegis provides a quick time to value and excellent, localized customer support. FactoryLogix had the flexibility we wanted, enabling us to start with a smaller subset of features and expand capabilities when we were ready."
—Plant Manager
Thousands of factories trust FactoryLogix. See what they have to they say.
Download our infographic to see how Aegis' FactoryLogix helps manufacturers improves speed, control, and visibility throughout the entire factory.