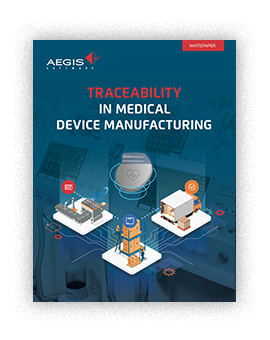 As a medical device manufacturer, are you using manual or hybrid systems to meet compliance requirements and regulatory standards? Are you spending too much time (and money) gathering end-to-end traceability data and generating reports? There is a better path forward. A path that can reduce risks, eliminate waste, mitigate recalls, and lead to happier customers without all the costs.
This informative whitepaper explores the evolution of traceability in medical device manufacturing and the current reactive methods used when applying it. It will also paint a picture of a future where effortless data collection and the acquisition of big data in manufacturing can produce the precise traceability required by any customer or regulatory authority. This whitepaper sets out the parameters required to achieve a big data manufacturing solution and offers guidance on key questions to ask third-party solution providers.
Access this whitepaper to learn:
The evolution of product & manufacturing traceability.
The big data approach to traceability.
The four key benefits of the big data approach to traceability.
Key requirements of a big data solution for medical device manufacturing.
And more.