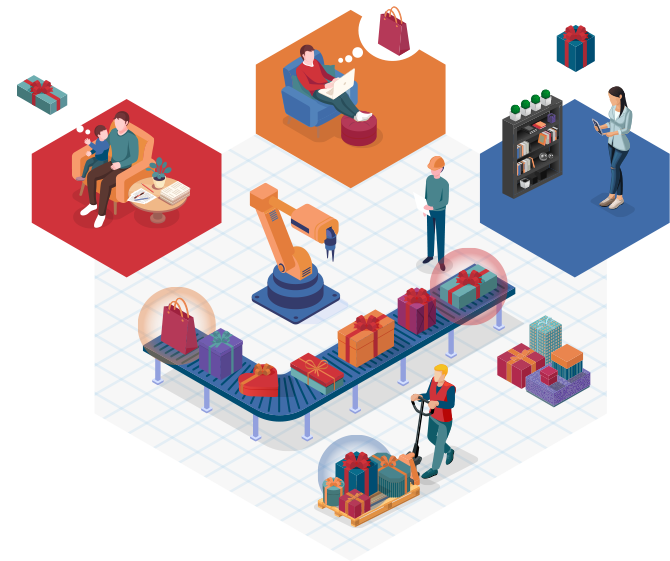 How Presents Made by FactoryLogix Will Make Your Holiday Season 4.0 Special

Today's Industry 4.0-enabled Factories are focused on customization and they have some tricks up their sleeves this year to ensure that seasonal gifts meet each and every need. Firm deadlines are also a factor, so they must all work to deliver products efficiently and on time.

An effective MES platform offers factory digitization and industry 4.0 benefits, helping organizations seamlessly connect people, processes, systems, and devices to make smarter and faster decisions—benefiting their workforces, their customers, and their end users alike. Watch this webinar to learn how to make your holiday season 4.0 special with FactoryLogix.
Register now to hear experts from Aegis discuss:

How and why long-term fundamental changes in demand patterns are accelerating

How to achieve "make to order" personalization with mass production efficiency.

The critical tools needed for complete automated flexibility

How Aegis' FactoryLogix® powers Industry 4.0-enabled factories

And more