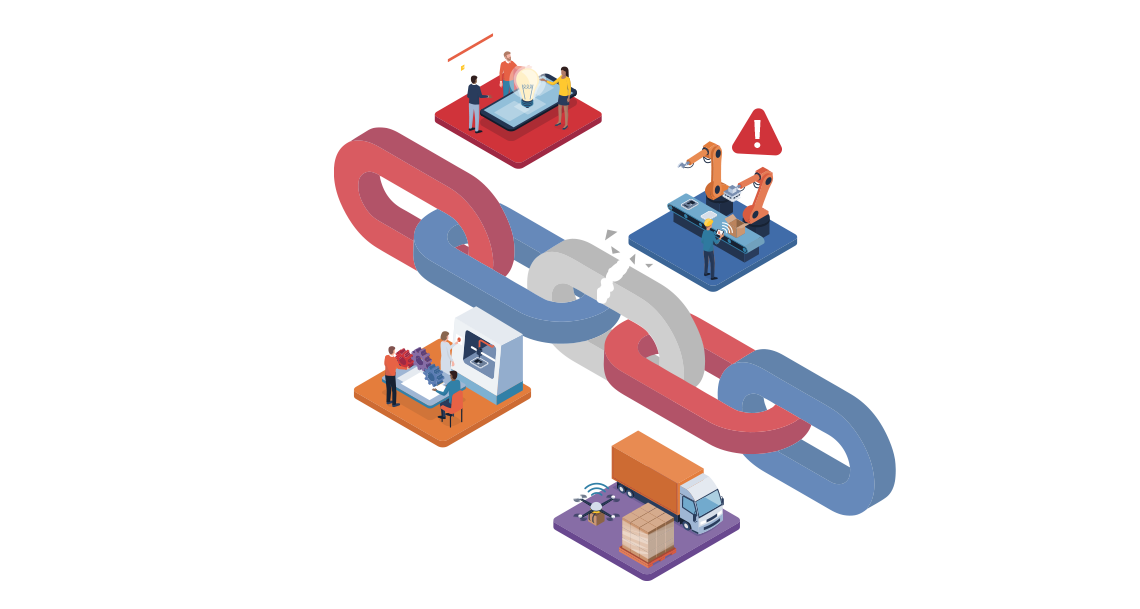 Though the supply chain is actually a root structure, the weakest link principle still applies. The lack of any seemingly insignificant material stops the completion of any product. The pain associated with this is now being felt, as most supply chains have become rather strained in recent years, having been compromised by dependencies across distances over which control and trust has been threatened in the face of ongoing recent global challenges. Material shortages, whether genuine, self-made, or artificially created, have led to over-stocking and grey market profiteering, including the opportunity for inferior component and counterfeit proliferation. Action to take control of your supply chain is an immediate requirement.
Ironically however, the most important link, at the end of the chain, is your manufacturing operation. Many are finding that this has been, and continues to be, the weakest link of all, and so it must be the place to start.
In this webinar, we explain how and why, going forward, the strongest of connections between supply chain and manufacturing is required, illustrating what happens and why things go wrong, resulting in routinely wasted opportunities at a crucial time for the business. We then describe the solution that addresses and eliminates the causes of these issues.
Who Should Watch This Webinar?
All levels of management related to supply chain and manufacturing, as well as IT teams representing ERP solutions.
You will learn:
How to identify weaknesses in the management of inventory, both physical and as recorded in ERP, including why ERP alone cannot always ensure that needed materials are available.
How to automate and fail-safe internal inventory management, not only in warehouse areas, but holistically across the whole factory operation.
How the connection of production and material management brings the greatest benefit opportunity of your entire digital transformation project.
The relevant role of MES to become the strong link in your supply chain.
And more.