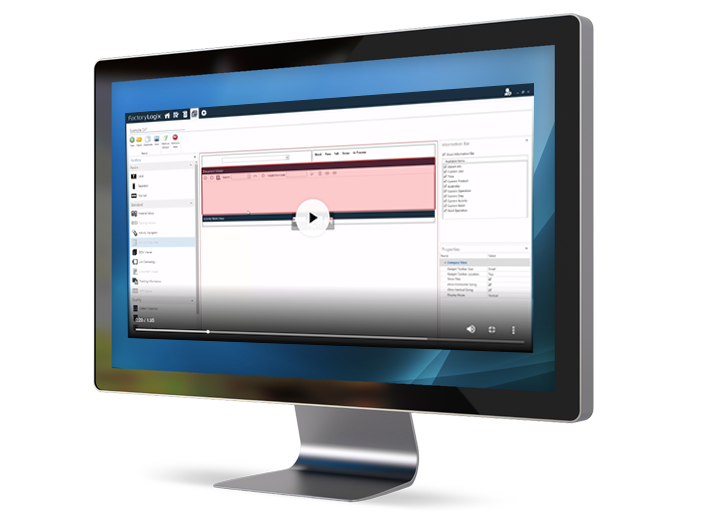 Configuration Vs. Coding
FactoryLogix offers a new and refreshing approach where the system administrators simply configure most every aspect of the user experience through graphical interfaces and wizards. From the functionality and layout of the factory floor production terminals to defining the manufacturing process itself, FLx offers drag-and-drop simplicity to manufacturing execution.
FactoryLogix includes a powerful means to process almost any text or Excel Bills of Materials into the system without code or script writing. BOM headers can be automatically recognized while users create steps of filtering activities to get the BOM formatted through a simple graphical interface. The solution even checks the resultant import for errors further reducing costly mistakes.
Even reporting and analytics require just minimal training to get useful and robust data from the system. Real-time dashboards are constructed in a simple drag-and-drop environment. Historical data can be quickly retrieved, filtered, grouped, and charted with no SQL, coding, or even IT skills required.