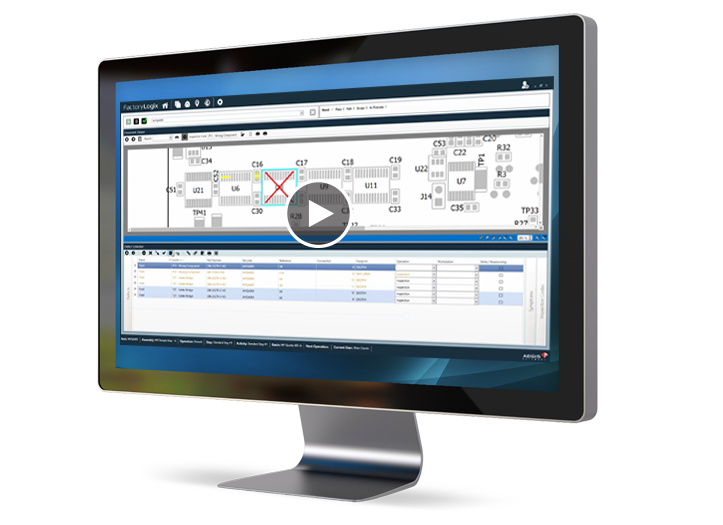 Quality & Repair Guidance
There are many quality systems available for use in manufacturing environments.
FactoryLogix stands apart because it is built on CAD intelligence. Quality inspectors are able to quickly input data on an intelligent visual of the product, rather than text input. It enables intelligent mapping of suspected defects back to detailed elements of the product design for continuous improvement.
FactoryLogix also drives the redirection of the nonconforming product into user-configured routes for rework. When the unit is scanned into a rework station, the product image includes clear indicators where rework needs to be performed. Operators conduct their work, and clear the non-conformances as they go. No paper. No stickers or markers.