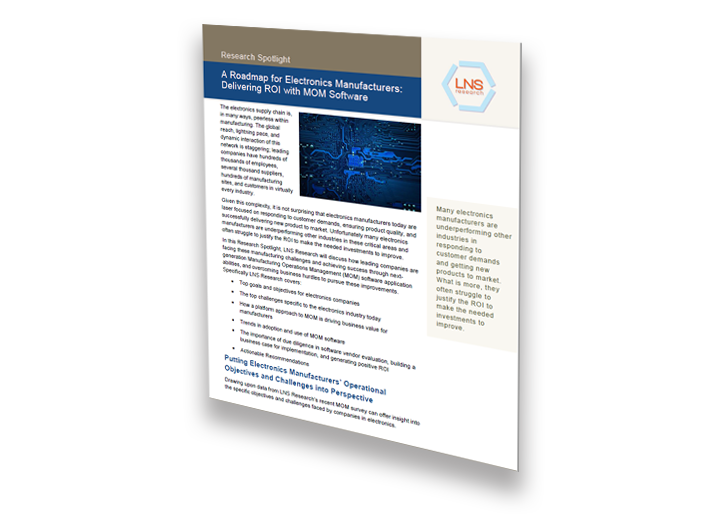 A Roadmap for Electronics Manufacturers: Delivering ROI with MOM Software
Electronics manufacturers are laser focused on responding to customer demands, ensuring product quality, and successfully delivering new product to market. Unfortunately many electronics manufacturers are underperforming other industries in these critical areas and often struggle to justify the ROI to make the needed investments to improve.
In this Research Spotlight, LNS Research will discuss how leading companies are facing these manufacturing challenges and achieving success through next generation Manufacturing Operations Management (MOM) software application abilities, and overcoming business hurdles to pursue these improvements.
Specifically, this LNS Research Report covers:
Top goals and objectives for electronics companies
The top challenges specific to the electronics industry today
How a platform approach to MOM is driving business value for manufacturers
Trends in adoption and use of MOM software
The importance of due diligence in software vendor evaluation, building a business case for implementation, and generating positive ROI
Actionable Recommendations