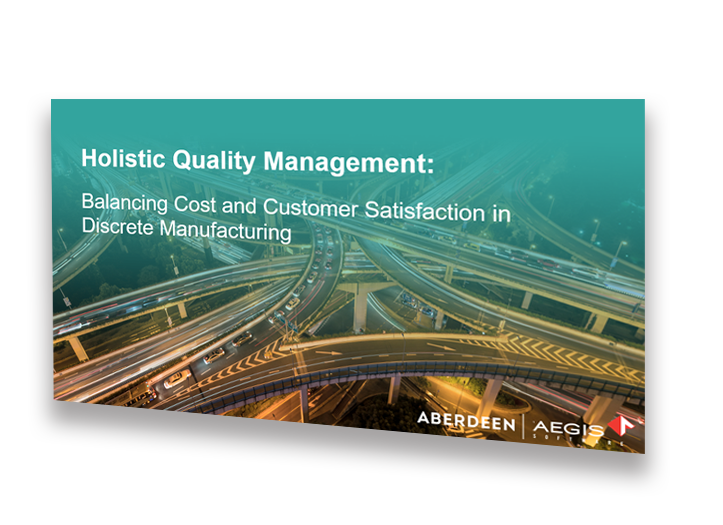 Balance Costs and Customer Satisfaction in Discrete Manufacturing with Holistic Quality Management
Today's discrete manufacturers are under more pressure than ever before to manage costs while meeting and exceeding customer expectations. While some view the two objectives as a mutually exclusive trade-off, top companies leverage a modern approach to quality management that allows them to have their cake and eat it, too.
Building a widespread quality-driven mindset for multiple layers of the organization is what enables best-in-class discrete manufacturers to improve process visibility and compliance, which helps facilitate substantial improvements in cost and customer satisfaction. In this webinar, Mike Lock, Senior VP of Research at Aberdeen, and Deb Geiger, VP of Global Marketing at Aegis Software, explore a modern approach to quality in the discrete manufacturing sector.
In the webinar, we explore:
Top pressures impacting discrete manufacturers today.
A best-in-class approach to holistic quality management.
Attainable performance improvements, including operating margin and OEE.