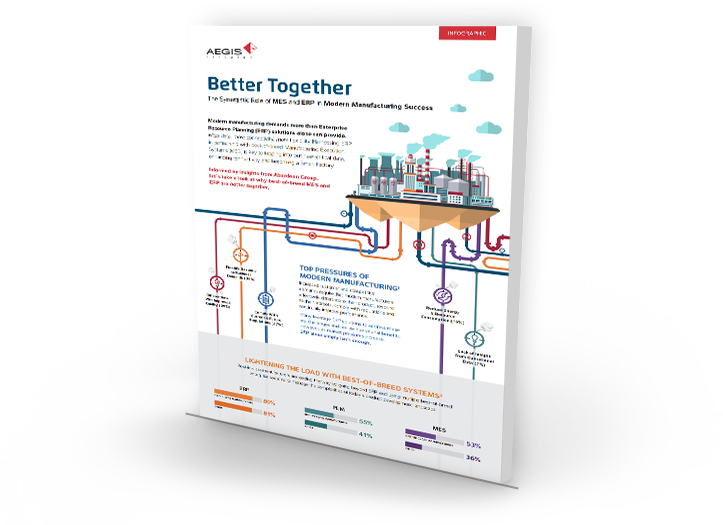 Harness Best-of-Breed MES and ERP from Aegis and MAX to Thrive in Today's Connected Manufacturing Landscape
As pressures on today's manufacturers continue to intensify, best-of-breed Manufacturing Execution Systems (MES) in partnership with market-leading ERP can together unleash the business-critical data you need to address today's manufacturing pressures, tap into significant operational benefits, and become a Smart Factory.
In this webinar, Aegis and MAX will together demonstrate the power of MES and ERP when used together in the modern manufacturing environment. Sign up and discover:
Why today's manufacturing pressures require MES and ERP together.
The importance of interoperability when it comes to harnessing MES and ERP technologies.
The significant operational benefits that MES and ERP integration can yield.
How Aegis and MAX are together powering the data-driven Smart Factory of the future.